Colorado Fire Safety Class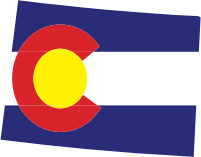 Course For Fire Safety provides access to the Fire Safety Class, which may be recommended or required for employees in the state of Colorado.
Many employers make certain that workers receive regular training that covers all essential elements of workplace fire safety. This training is generally offered on initial assignment, at least annually thereafter, and when new or modified tasks or procedures affect a worker's potential occupational exposure to fire.
This Fire Safety Class has been designed to present topics relevant to the OSHA training requirement as stated in OSHA 29 CFR 1910.38 and OSHA 29 CFR 1910.39. These topics include meaningful content intended to educate students on fire safety and prevention, fire prevention plans, emergency action plans, potential hazards, emergency preparedness, safe evacuation, detection and alarm systems, emergency communication, fire control, types of fires, fire extinguishers, fire protection systems, responding to scenarios, rescuing others, and fire brigades.
Nationally
Recognized
This online Fire Safety Class has been designed to present topics relevant to the Occupational Safety and Health Administration (OSHA) training requirement as stated in Title 29 of the Code of Federal Regulations at 29 CFR 1910.38 (Emergency Action Plans) and Title 29 of the Code of Federal Regulations at 29 CFR 1910.39 (Fire Prevention Plans).
Easily
Accessible
Our Fire Safety Class is 100% online and self-paced, which allows you to start and stop at any time and as often as necessary to accommodate your schedule.
The course can also be taken on any device that has access to the Internet:
Desktop computers

Laptop computers

Tablets

Smart phones
You can even start on one device and continue on another!
Guaranteed
Acceptance
Your Fire Safety Class certificate comes backed by a 100% money-back guarantee.
If your certificate is not accepted for any reason, contact us and let us know. We will refund you the full price of the course.
Lowest Price Guarantee
Starting at only $25, we offer the lowest priced Fire Safety Class with absolutely no hidden fees; guaranteed! If you find a similar course for a lesser price, we'll beat it! Just contact us and let us know. It's that simple!
The course price includes an enrollment verification letter, your certificate of completion, and a wallet card. We do not charge additional fees for providing these documents.
Many sites require bulk purchases of their courses or don't allow purchases directly from their website. We want to make this process straightforward and simple: you never need to speak with a salesperson and you can register and get started right now entirely on your own.
Other benefits include...
Free enrollment confirmation letter. ( View a sample )
Free certificate of completion sent via email. ( View a sample )
Instant certificate upon completion of course requirements; 24 hours a day, 7 days a week.
No fail format. You will have unlimited chances to pass the required test.
Is this the class I am required to take?
The Fire Safety Class has a number of different names but they all reference the same class requirement. If you have been instructed to take any one of the following classes then our online Fire Safety Class may satisfy that requirement:
Fire and Life Safety Training
Fire and Safety Class
Fire and Safety Course
Fire and Safety Training
Fire Awareness Class
Fire Awareness Course
Fire Prevention Class
Fire Prevention Course
Fire Protection Class
Fire Protection Training
Fire Safety Card
Fire Safety Class
Fire Safety Course
Fire Safety Education
Fire Safety Training
OSHA Fire Safety Training Class
OSHA Fire Safety Training Course
Workplace Fire Safety Class
Workplace Fire Safety Course
Is this distance learning program (online class) acceptable in my county?
In some cases the court or rules of a particular county may disallow distance learning. This means that the Fire Safety Class cannot be taken with an online provider. Below is a listing of every county in the state of Colorado. Those displayed in red and with an are specifically known to reject certificates from distance learning providers:
Adams County
Alamosa County
Arapahoe County
Archuleta County
Baca County
Bent County
Boulder County
Broomfield County
Chaffee County
Cheyenne County
Clear Creek County
Conejos County
Costilla County
Crowley County
Custer County
Delta County
Denver County
Dolores County
Douglas County
Eagle County
El Paso County
Elbert County
Fremont County
Garfield County
Gilpin County
Grand County
Gunnison County
Hinsdale County
Huerfano County
Jackson County
Jefferson County
Kiowa County
Kit Carson County
La Plata County
Lake County
Larimer County
Las Animas County
Lincoln County
Logan County
Mesa County
Mineral County
Moffat County
Montezuma County
Montrose County
Morgan County
Otero County
Ouray County
Park County
Phillips County
Pitkin County
Prowers County
Pueblo County
Rio Blanco County
Rio Grande County
Routt County
Saguache County
San Juan County
San Miguel County
Sedgwick County
Summit County
Teller County
Washington County
Weld County
Yuma County